A personalized box of themed edible treats made fresh by local bakers just for you, every month
Exclusive, one-of-a-kind and hard to find treats baked fresh to ship to your door in a unique and fun theme every month
TREAT YOURSELF
GIVE A VALENTINE'S DAY GIFT
How it works
Yummy is just a click away.
1. SUBSCRIBE & PERSONALIZE
Monthly personalized treats are just a click away. Tell us about your preferences, and we'll use them to customize your box.
2. TREAT YOURSELF
Your monthly treats will be tailored to your taste and delivered to your door. Discover new favorites and indulge yourself.
3. BUY WHAT YOU LOVE
Personalize and order your favorite treats for an upcoming event, or treat you and a friend to delicious goodies on the
Phivi online marketplace
.
Get a FREE box of five (5) full-sized delicious treats now. Worth $24+
Just pay $4.99 (shipping & handling).
ACTIVATE CODE!
What's inside the box?
Each month, your personalized Phivi box subscription will include an assortment of artisanal treats handmade fresh with high quality ingredients. Every month is a new decadent adventure – think dessert pairings or tastings and holiday flavors. Our local bakers use the finest ingredients, so no preservatives or artificial ingredients ever.
Choose your subscription
Join Today
The Perfect Box for Everyone
Treat Yourself
FRESHLY MADE TREATS BY HAND
Our local bakers use the freshest, most high quality ingredients to make each treat. All treats are made by hand, one batch at a time, so no two treats are identical. When you order on Phivi, you are supporting your neighbor's dream.
ALWAYS NEW TREATS TO TRY
Every month you will try a personalized selection of treats across a variety of product categories. Think exclusive, one-of-a-kind and hard to find treats. Every box has 6-8 treats curated from each month's unique themed collection.
PERSONALIZED JUST FOR YOU
With a new theme every month that is personalized just for you, each Phivi box takes you on a decadent adventure. Tell us what you love, and we will curate the perfect box for you. Perfect for all ages.
Frequently Asked Questions
Every month, we'll send a personalized selection of treats across cake, cookie, cake pop, and other treat categories. We always focus on delivering great value; we typically send 6-8 artisanal treats per box. Plus, you'll get surprises along the way. 
You're able to set your personal preferences in your Phivi Profile at the time of subscribing. We'll use your profile to curate your boxes each month. You'll also have a chance to customize your box by choosing specific categories.
Expect your favorite box of goodies to ship by the second week of each month. We'll get started on your first box as soon as you subscribe, and it'll be delivered within 14 business days.
Your Phivi box is delivered once a month. Expect your box to ship by the second week of each month.
What are people saying?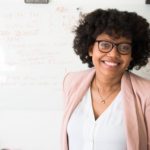 Pleasantly surprised by my experience. Everything was delicious and the packaging was beautiful.
Tracy M.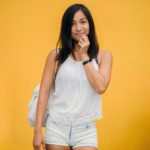 Love how the treats were personalized for me. I didn't think I would love this box as much as I do now!
Jenny L.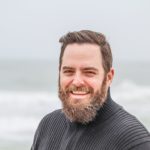 I can't wait for the next box!!! Highly recommend if you like trying new desserts and are a foodie.
Tim M.